Dear Home was a site-specific installation which took place at a defunct cinema corridor of Projector X: Picturehouse during Pride Month in 2023.
The space and its elements were designed to echo a house's familiar elements. There was a sense of safety and cosiness considered for the overall design. This was a pertinent design choice as the exhibition's main objective was to encourage queer individuals and their loved ones to begin healthy conversations around queer identities, and what familial and parental acceptance could look like.
Interactive activities were included throughout the space to allow an immersive and active exploration of what 'home' means.

The exhibition included a documentary about parental acceptance by content creator Koh Zhi Kai (he/him) and a 'kitchen' area where participants could make a diorama and join a rainbow community. The exhibition's experience emphasises the act of writing a letter after one had been through the rest of the exhibition.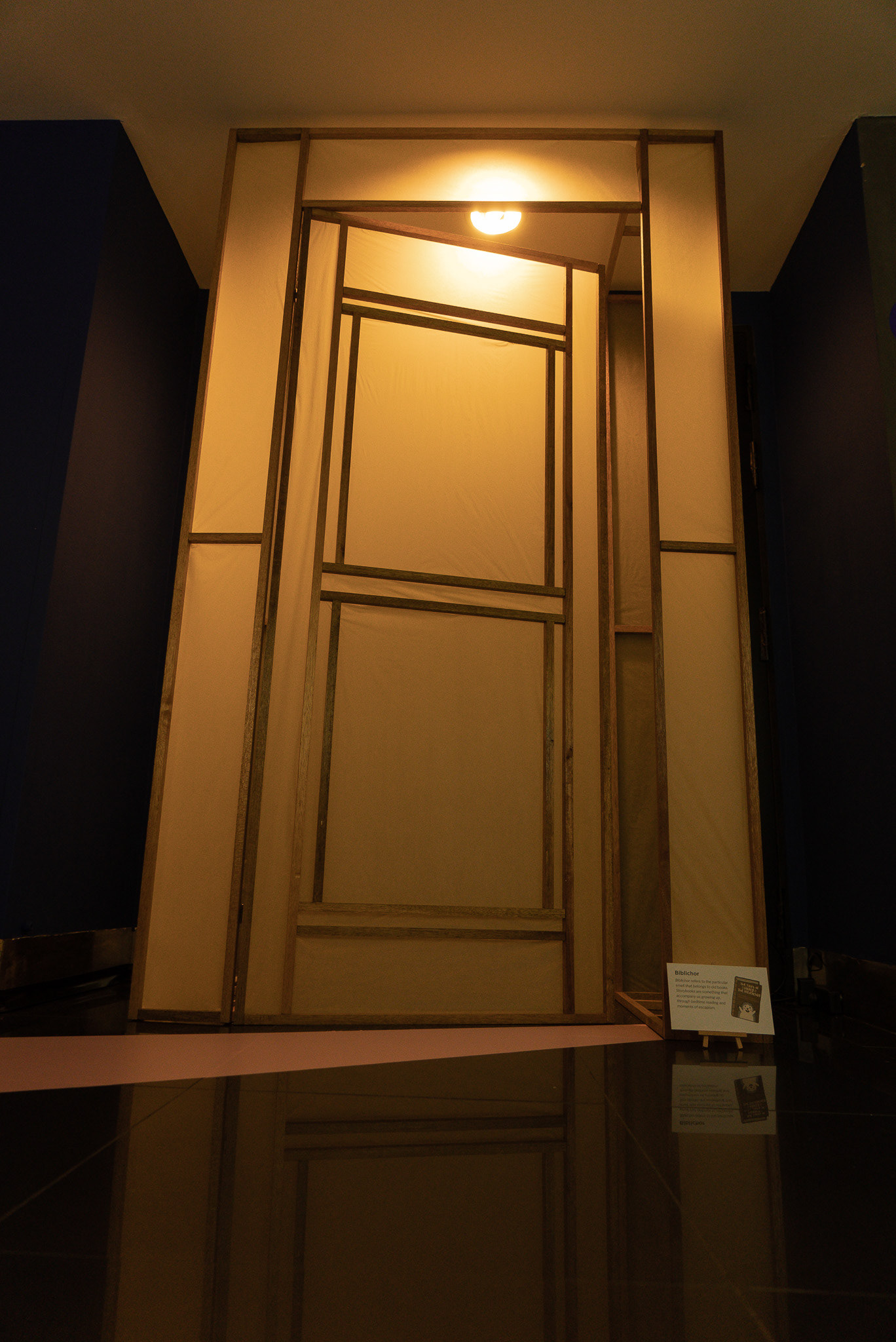 Scent-maker, Crys Knick Knacks (she/her), collaborated with the team to create custom fragrances which were diffused throughout the exhibition space. These scents were inspired by childhood memories and nostalgia of many Singaporeans.
A series of gradient artworks by Studio 1914, titled "Temporal Moments", was incorporated with the existing light boxes to induce a sense of time passing from daytime to sunset as visitors walked through the corridor towards the letter-writing station.
Exhibition Design 
& Curation
Lightbox & Projection Artworks by